paintings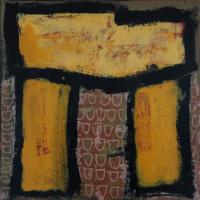 taol maen
Breton word for stone-table. All over the world dolmen are to be found, stones raised by our ancestors. These stones may be symbols for table, altar, house and door... In my paintings I try to reflect a bit of their fascination.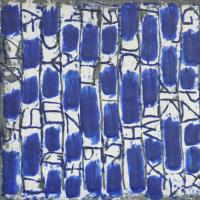 dawar
Hebrew word for all that has to do with speaking. A series of paintings on some fundamental human words.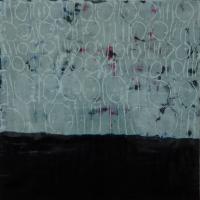 leviathan
Symbol for the monster of the depth - all our fears and aggressions are projected on it. In this series I divided the leviathan into 90 pieces, each three foot square, and projected some signs of human culture on its skin.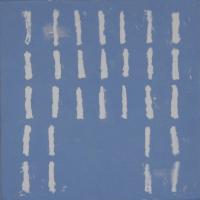 tabula
Loan words in many languages stem from the latin word "tabula". The German "Tafel" refers to both "board" and "table". These are "Tafel-Bilder" in a double sense: paintings on "tabula" and "paintings on panel".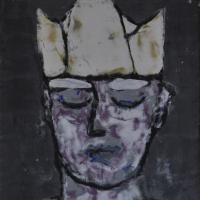 shame
Sometimes we would like to see the rulers of the world deeply ashamed. Probably you have to paint it ...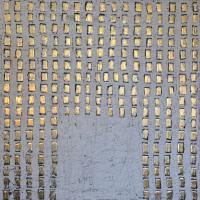 und erhebt die niedrigen (lifting up on high the men of low degree)
A series realizing this vers from Mary's song (magnificat): lifting up on high very simple symbols so that they become an altarpiece.
mirjam maria hannah
Triptych showing the three female biblical singers. Each of their songs is praising God's revolution.
haus aus licht, house of light
"haus aus licht" - art event in St. Marien-church (Lübeck, GER) on a poem by M. L. Kaschnitz: "Auferstehung". I was focussing on the vers "geordnet in geheimnisvolle Ordnung" (orderly in mystic order).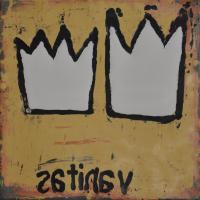 vanitas/vanity
Vanity was a main theme in Baroque painting. In this series I'm isolating their symbols and trying to paint them without vanity.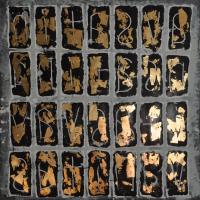 vanitas 2.0/vanity 2.0
After my opinion the smartphone is the vanity-symbol of our time, unifying all the Baroque symbols: shiny and precious, but fragile and never lasting long...